GetReadyRockCom
Mood:
lazy
Now Playing: Latest News
News update Updated 25 November 2006


---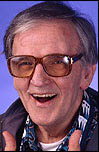 Photo: BBC
ROCK RADIO CHAMPION 'FLUFF' FREEMAN DIES AGED 79
Broadcaster Alan 'Fluff' Freeman has died aged 79. Freeman presented the BBC Radio 1 Friday Rock Show in the 1970s before moving to Saturday afternoons.
On the flagship programme 'Pick Of The Pops' he championed progressive and heavy metal music in the early 1970s.


---

INXS RETURN FOR SUMMER 2007 TOUR
Such has been the demand for tickets, that INXS has succumbed to public fervour and announced a 9-date tour across the UK taking in some cities they haven't played in almost a decade. Tickets for the recently added London show go on sale Friday 10 November at 9am.
With sold-out UK shows under their belts this autumn, INXS are undoubtedly re-stamping their authority as one of the tightest live draws on the planet as they garner the best live reviews the band has ever received in Britain.

INXS's Switched On world tour has already clocked half a million ticket sales across Australasia, Canada, Asia and the USA with new lead singer J.D. Fortune at the helm.
Bringing their live show straight to their fans, this extensive tour will take in cities the length and breadth of Britain in support of the Guy Chambers-produced Switch - the band's much-acclaimed 11th studio album.
Released in the UK and Ireland through MX3/Universal Music and having already accrued sales of over 800k around the globe, the unique UK edition of Switch is repackaged with new artwork, exclusive live tracks and remixes.
24 hr Ticket Hotline - 0870 735 5000 / www.bookingsdirect.com
Tuesday 5th June - Bristol, Colston Hall
Wednesday 6th June - Nottingham, Royal Centre
Tuesday 12th June - Glasgow, Clyde Auditorium
Thursday 14th June - Manchester, Apollo
Friday 15th June - Newcastle, City Hall
Sunday 17th June - Brighton, Dome
Monday 18th June - Birmingham, Symphony Hall
Thu 21 London Hammersmith Apollo - New date
Monday 25th June - Sheffield, City Hall
Tuesday 26th June - Cambridge, Corn Exchange


---

JOURNEY ANNOUNCE EXTRA DATES
Due to popular demand, legendary rock band, JOURNEY, have added two extra dates to their March 2007 UK Tour, with second shows at Manchester Apollo (Wednesday 7th March) and Newcastle City Hall (Thursday 15th March) .
The tour includes the following 11 dates:
Sheffield City Hall (1), Newcastle City Hall (2), Glasgow Clyde Auditorium (3), Nottingham Royal Centre (5), Manchester Apollo (6-7), Cardiff International Arena (9), Bournemouth International Centre (10), Birmingham NIA Arena (13), London Hammersmith Apollo (14), Newcastle City Hall (15).
With a career spanning over 30 years and album sales in excess of 75 million worldwide, Journey is the twenty-ninth best selling music group of all time! Journey is just finishing up a six month tour of North America with Def Leppard. The tour was hugely successful. The band is now poised to take the UK by storm. The 2007 tour sees founding members, Neal Schon (Guitar) and Ross Valory (Bass) performing with long time member Jonathan Cain (Keyboards), Deen Castronovo (Drums) and Jeff Scott Soto (lead vocals).
The 2007 Tour will include the band's signature hits as well as tracks from Journey's latest studio release, Generations.
CREDIT CARD HOTLINE: 0870 444 5556 & 0870 735 5000 (subject to booking fee)
BOOK ONLINE: www.ticketlinenews.co.uk www.seetickets.com


---

TOTO ANNOUNCE SPRING UK DATES
TOTO, who shaped the sound of eighties rock with the classics 'Hold The Line', 'Rosanna' and 'Africa', have announced three rare UK concerts in March 2007:
Bristol Colston Hall - March 12
Newcastle City Hall - March 13
Manchester Carling Apollo - March 14
Credit Card Hotline: : 0870 444 5556
Book Online: www.ticketlinenews.co.uk.


---

TULL GO ACOUSTIC FOR SPRING TOUR
Ian Anderson brings the first Acoustic Jethro Tull Tour to the UK for 11 dates in March 2007.

The band will include long time Tull guitarist Martin Barre as well as special integrated guest violinist Anna Phoebe.
Ian Anderson says. 'My role in life was always to be an acoustic musician but for the last 38 years, I have had some very noisy friends! This will be the first time we've actually done a really Acoustic Jethro Tull Tour. Over a third of our catalogue of recorded material is acoustic or contains sections of acoustic music and the shows will feature a number of these tracks including Fat Man, Dun Ringill and Skating Away On The Thin Ice Of The New Day.
We have also re-arranged some of our more rock-oriented songs like Aqualung, Locomotive Breath and My God. So the concerts will contain a varied selection of old and new music.'
Violinist Anna Phoebe will join the band for many classic Tull tracks as well as some Ian Anderson/Tull material not previously performed in the UK. She will not be the opening act but will play some tracks from her new album "Gypsy" with Jethro Tull. The acoustic tour first goes to The Netherlands and Scandinavia at the end of November.
EMI Records plan to release a Best Of Acoustic Jethro Tull album in early March 2007. Some bonus tracks of new or unrecorded music will also feature on this CD.
Jethro Tull will play a special early evening, Christmas Acoustic Concert on 19th December at St Brides Church, Fleet Street, London. This will be in aid of charities for the homeless. The Church only holds around 350 people and ticket details will be announced shortly on both http://www.jethrotull.com and http://www.stbrides.com/services/index.htm. This show and all remaining concerts for 2006 will feature the talents of violinist Ann Marie Calhoun.
Full details are:
March 2007
Fri 23th High Wycombe The Swan Theatre 01494 512 000 £25.50/£28.50
Sat 24th Cardiff St David's Hall 029 2087 8444 £25.50/£28.50
Mon 26th Birmingham Alexandra Theatre 0870 607 7533 £25.50/£28.50
Tue 27th Leicester De Montfort Hall 0116 233 3111 £23.50/£26.50
Wed 28th Reading Hexagon 0118 960 6060 £25.50/£28.50
Fri 30th London *Shepherd's Bush Empire 0870 771 2000 £26.50/£29.50
Sat 31st London *Shepherd's Bush Empire 0870 771 2000 £26.50/£29.50
* * with orchestra
April 2007
Sun 1st Salisbury City Hall 01722 434 434 £25.50/£28.50
Mon 2nd Derby Assembly Rooms 01332 255 800 £23.50/£26.50
Tue 3rd York Grand Opera House 0870 606 3595 £25.50/£28.50
Wed 4th Middlesbrough Town Hall 01642 729 729 £23.50/£26.50
Tickets are available from venue box offices or online from venue websites - credit card bookings are subject to booking fee. All shows start at 7.30pm and there is no support.


---

DAVID GILMOUR ON AN ISLAND GETS REISSUE WITH BONUS DVD

On Nov.28, Columbia Records will be re-releasing On An Island, the solo album released earlier this year from David Gilmour, the guitar and voice of the legendary Pink Floyd.
With a DVD of Gilmour's exclusive AOL Sessions performance, this is a must have for die hard Floyd fans.
On An Island is a collection of songs and instruments that had its genus in the critically acclaimed 2002 London Festival Hall concerts. Gilmour has stepped out of his super-group to discover he's still at his peak - and he's rightly pleased.
'Its my best and most personal work,' he says. 'Making it with my musician friends has been a positive experience on so many levels.' And touring it this spring can only take him to a new high.
The DVD content includes the live AOL Sessions and the tracks On An Island, This Heaven, Smile, Take A Breath, High Hopes, Comfortably Numb and Astronomy Domine. A bonus version of Take A Breath is taken from Gilmour's Royal Albert Hall performance.

---

'GODFATHER OF ACID JAZZ' RETURNS WITH ALBUM REISSUES AND LIVE DATES

The work of the legendary jazz, rock, funk Hammond B3 organ player, Brian Auger, is to be celebrated by Castle Music in a massive digitally remastered album reissue campaign over October and November 2006.
Auger will also be undertaking a European tour to support the releases and will be performing three UK concerts in November.
Dates include The Civic Hall in Stratford upon Avon (Nov 27), London Pigalle Club (Nov 28) and the Brighton Concorde2 (Nov 29).
All eight albums will include new liner notes, rare photographs, original packaging, while selected albums will include rare bonus tracks.
Brian is touring with a new version of Oblivion Express featuring his son Karma Auger on drums and daughter Savannah on vocals. The jazz rock virtuoso who gave us "This Wheel's On Fire", and hailed as the undisputed "Godfather of Acid Jazz", has not only toured with bands like Led Zeppelin and the Doors, but has collaborated with Jimi Hendrix, Eric Burdon and the Yardbirds.
He flipped the lid on the British jazz rock scene, gave it new meaning, and pioneered the bands - Steampacket (featuring a young Rod Stewart), The Trinity (featuring Julie Driscoll) and the Oblivion Express.
His diverse and distinctive fusion of jazz, rock and funk has been a massive influence on a lot of today's new bands.


---

Glenn Hughes with (left to right) Anders Olinder, Mark Mondesir and Jeff Kollman. (Photo: Keith Thompson)
VOICE OF ROCK RETURNS HOME
To coincide with the release of his new album Music for the Divine, Glenn Hughes the golden-voiced former vocalist and bass player for rock legends Deep Purple, will be undertaking European tour, beginning with two shows in the U.K. and more dates scheduled for spring 2007..
Close friend Chad Smith of the Red Hot Chili Peppers plays drums throughout and was actively involved in all aspects of the recording and production of Music for the Divine, as he was with the previous commercially successful album Soul Mover. Chad's enthusiasm and contribution have been pivotal in making this Glenn's most commercially successful period of his career since his days in Deep Purple.

Rather than simply trading on past glories, Glenn Hughes is currently one of the most prolific artists of his generation who is still able to attract the musical involvement of the calibre of the Smith and John Frusciante from the Chili Peppers, Dave Navarro and Jerry Cantrell.
"I am so much looking forward to returning to the UK. I still have lots of friends and fans here so it's all about presenting some new stuff and maybe turning the clock back to some old numbers too," said Glenn Hughes
UK dates
JB's, 15 Castle Hill, Dudley, West Midlands Tel: 01384 253597 Saturday 28th October 7.30 Tickets £15
The Shepherds Bush Empire gig has been postponed until March 25 2007.
Roadmender, 1 Ladys Lane, Northampton Tel. 01604 604222 Tuesday 31st October 2006 7.30 Tickets £15

European Dates
Nov 02 Spirit of 66, Verviers, Belgium - Nov 03 Metropool, Hengelo, Netherlands - Nov 04 De Kade, Zaandam, Netherlands - Nov 05 Fabrik, Hamburg, Germany - Nov 07 Kremlin Palace, Moscow, Russia - Nov 09 Ice Hall, St. Petersburg, Russia - Nov 10 Virgin Oil Company, Helsinki, Finland - Nov 11 Big Sports Arena, Moscow, Russia - Nov 13 Smuget, Oslo, Norway - Nov 14 Kino, Karlskrona, Sweden - Nov 15 Amager Bio, Copenhagen, Denmark - Nov 17 Retro Music Hall, Prague, Czech Republic - Nov 18 A38, Budapest, Hungary - Nov 19 Divadlo Arena, Bratislava, Slovakia - Nov 21 Venue TBC, Zagreb, Croatia - Nov 22 Media Park, Ljubljana, Slovenia - Nov 24 Black Horse, Cermenate (Como), Italy - Nov 25 Sonar, Colle Val D'Elsa (Siena), Italy - Nov 26 Rohstofflager, Zurich, Switzerland - Nov 27 Metropolis, Munich, Germany - Nov 29 Stollwerk, Koln, Germany - Nov 30 Zeche, Bochum, Germany

---

HACKETT ON THE GENESIS REUNION

Original Genesis guitarist Steve Hackett who left the band after Wind and Wuthering to pursue a successful solo career, has said of the forthcoming Genesis reunion:
"First of all I would like to congratulate Tony, Mike and Phil for flying the flag once again. Good luck to them and I really hope they have a very successful tour.
I was originally approached to discuss the possibility of a five piece which would have included Peter Gabriel and yours truly but since Peter's schedule precludes this, it makes sense for the other three to celebrate the band in their 'own special way' as it were ...."
Steve recently released a new record, 'Wild Orchids', which has been described as his best album for years. He starts a Japanese tour later this month and is planning a series of UK shows early in 2007.


---

FIRST RELEASE IN OCTOBER FOR 'LOST' DAVE STEWART ALBUM

'Platinum Weird', the band allegedly formed by Eurythmic Dave Stewart in 1973-4 gets a 'reissue' of its eponymous album in October.
Says Stewart, "Platinum Weird formed end of 1973 and only lasted till end of 1974. I was still meant to be in the band Longdancer - signed to Rocket Records - but I met Erin (Grace, Stewart's companion) and decided to form a band with her.

I played Elton John 'Platinum Weird' songs secretly on a cassette, and he agreed that it would be a good idea for me to hook up with Erin instead of Longdancer, and eventually signed Platinum Weird."
You can judge the album for yourself when it is released October 30.
Dave Stewart and Kara DioGuardi of Platinum Weird will be in London week commencing Monday 13th November to present Bon Jovi an award at this year's UK Music Hall of Fame Awards, held at Alexandra Palace on Tuesday November 14th (aired on Channel 4 on 16th November).
Other inductees include James Brown, Led Zeppelin, Brian Wilson, Rod Stewart, Dusty Springfield and Sir George Martin.

Posted by hsjukebox at 10:28 AM GMT